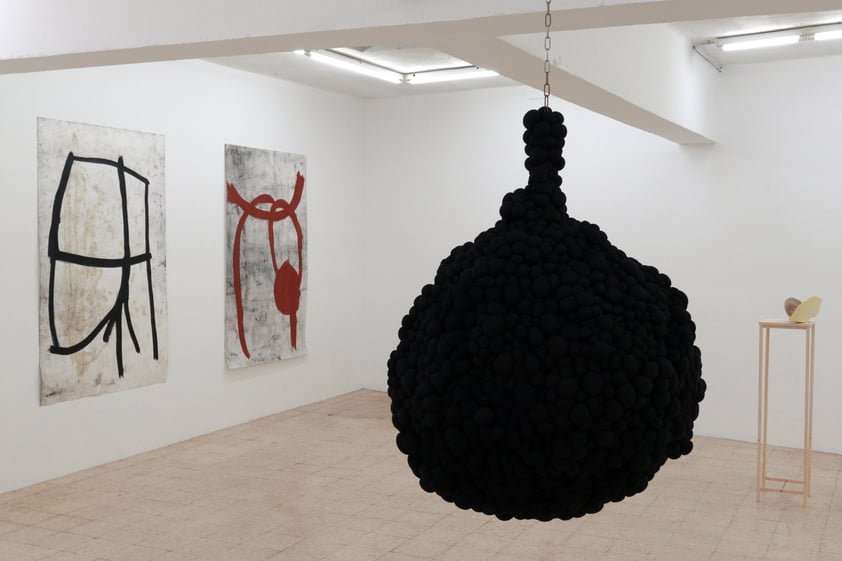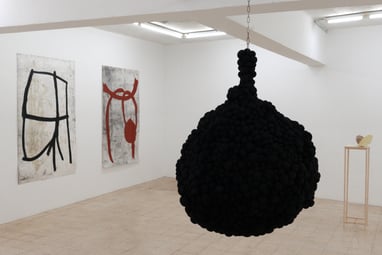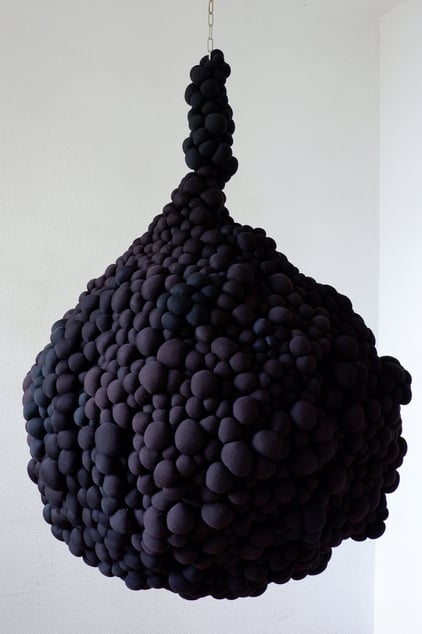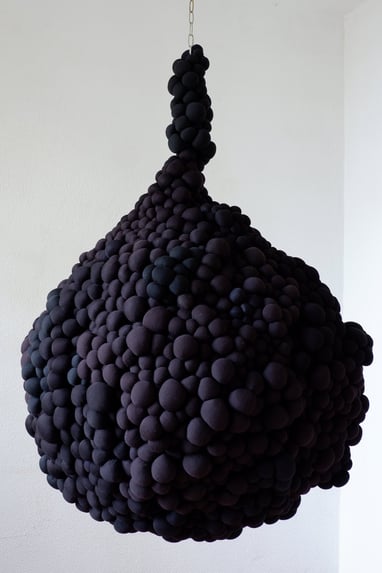 practicing patience, 2021-ongoing project
By building patience step by step someone could be reborn as a new person, empowered and refreshed. My wish is to achieve a balance between the inner self and the universe while interconnecting what is happening in our planet thought a perpetual healing proccess. The goal is the viewer to experience the very same feeling through the connection with the artwork. A connection not only visual but physical as well.
My intention is to create a work that you can touch, squeeze, reform, feel and connect with it without the fear of been destroyed. The healing aspect of the practice passes through the creator to the viewer and the canal is the work itself.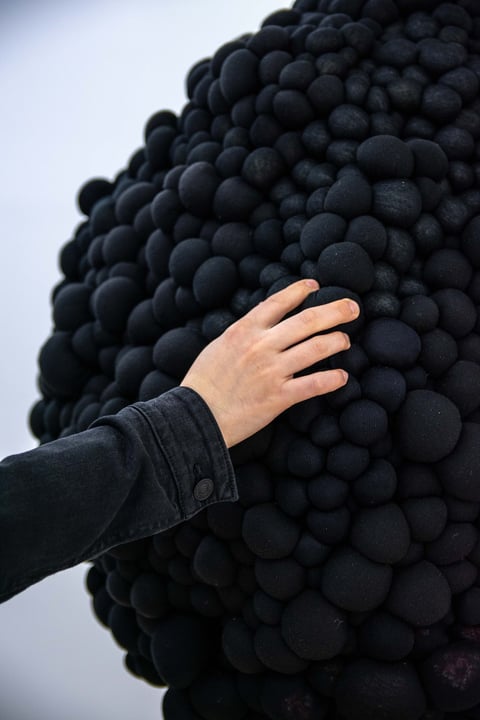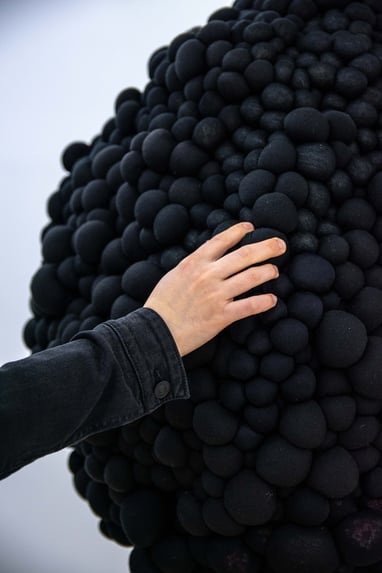 Practicing patience, an ode to patience throught a hidden motivation, fabric, cotton, iron, wire ,polyfill, chain

Matter Matters, group show, atelier Concorde, 2022
photographies: AUK, Pinelopi Triantafyllou, Pedro Faria